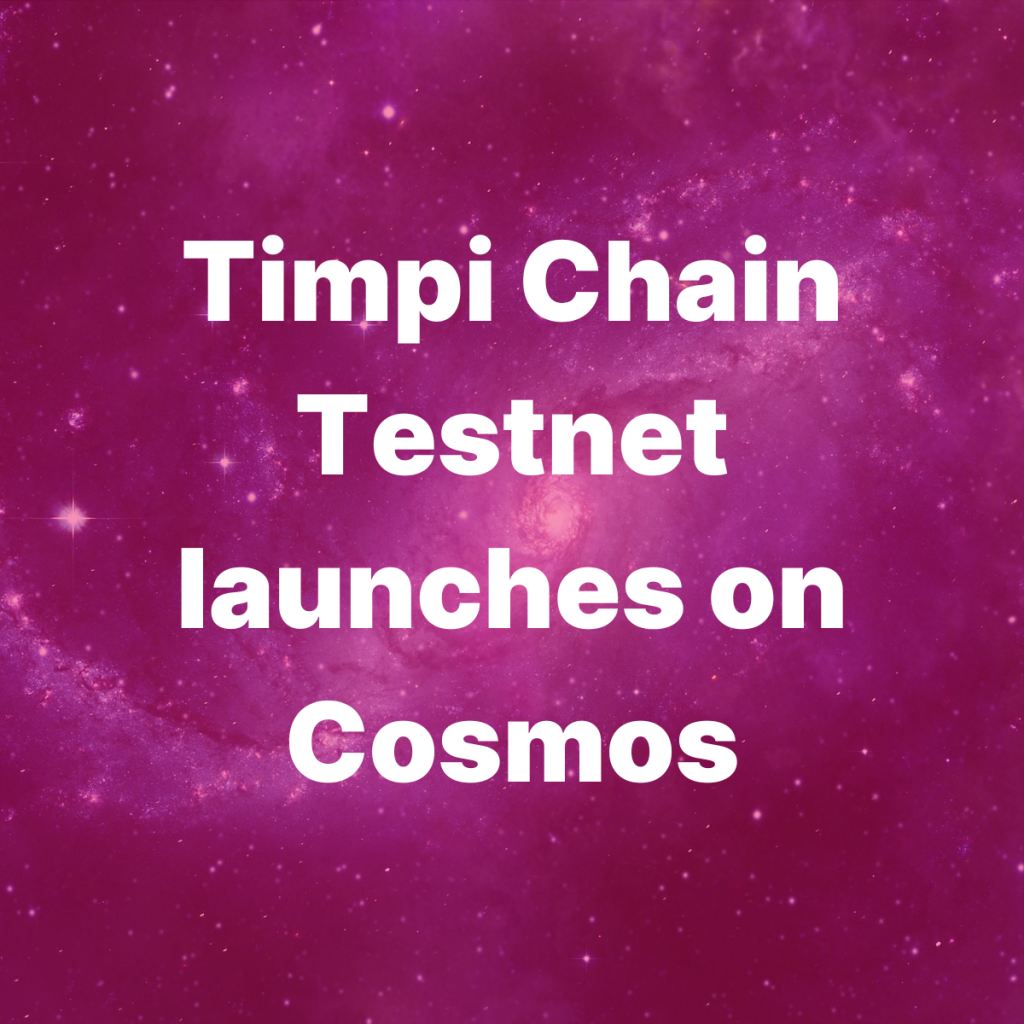 The time is finally here! Timpi is thrilled to launch its testnet – Timpi Chain – on Cosmos!
The launch of the testnet is the final phase of testing before we launch on mainnet and we are excited to share this great news with our community.  
 
Why do we need to launch a testnet?
 
The reason behind launching a testnet is to see how the network operates and for us to pinpoint and address any potential flaws before Timpi Chain goes live on mainnet. While on testnet, node operators can test out the network and in return we can verify that everything is working smoothly. Once we are satisfied with the functionality of our testnet we will launch our mainnet.  
 
Those of you who are eager community members know that the Token Generation Event (TGE) has now been set as no later than September 14th, 2023. This means that we will be ready to launch our mainnet by then at the latest. You can find out more information about the Public ICO and TGE HERE.  
Will we keep the testnet once we launch the mainnet?  

Yes. We will keep our testnet alongside the mainnet even once the mainnet is launched. This is so that we can test new functionalities in the future before deploying them on the mainnet.  
 
Why should you get involved?  
The Timpi Chain testnet presents a unique opportunity to get involved early and play a key role in kickstarting the ecosystem. What will the benefit be to you?
Get rewarded – Every testnet validator will receive an NFT as a thank you for their contribution during this phase.  
Get familiarized with Timpi Chain – Running the testnet will prepare validators to transition to mainnet with ease.  
Who can participate? 
Being a validator on Timpi Chain's testnet is open to all members of the community but it is limited to a maximum of 125.
How can I get started?  
Visit our GitHub repository for instructions on how to run a node on our Timpi Chain testnet HERE.