Timpi Public ICO and TGE dates are set – and you can now apply for a round 1 participant or community round Whitelist spot!

In order to be considered for either of these rounds you MUST fill out a Whitelist application form! Keep reading for more details.
Timpi's foundations have been firmly laid
The idea of Timpi was developed in August 2021, and within a few months, the project was launched with the help of the Kadena community. The response to the project was overwhelming, and it reached its hard cap in under 11 hours. Since then, the project has grown, and the team now consists of ten members across development, operations, marketing, and sales, who are passionate about decentralization and impartial data.
The company has registered a holding company in New Zealand and a subsidiary in Vanuatu that operates the blockchain side of things. Registering Timpi in Vanuatu didn't come without its challenges due to a cyberattack that the government faced during the time of registration. We have achieved several milestones since round, including the development of our proprietary technology called TAP (Timpi Autonomous Protocol), which is patent pending.

We are close to launching TimpiChain on Testnet – our Layer 1 blockchain. We have formed a strong partnership with Flux which is demonstrated by the Collector node launching on Flux. We have also grown our community to over 11,000 members across our various social media and community channels.

Lastly, you may have noticed that Timpi has recently undergone a brand transformation. We are confident with this new branding, and we believe it will help propel us. The branding included a complete overhaul of our website, documents, logo, colors and is the foundation of the UI/UX of Timpi web search that we are thrilled to share with the community in our next beta phase. We have added innovative features to our web search that haven't been seen before in the search engine industry. We aim to provide value add for our users and higher quality click-through for our advertisers.
Timpi's web search beta testing exceeds our expectations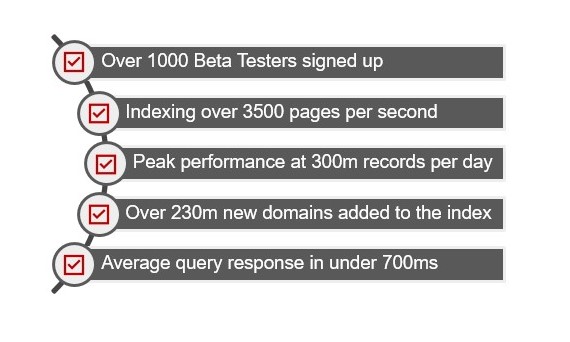 We are very proud of the results of our web search beta testing. We have over 1000 beta testers, and we are indexing up to 3500 pages per second. During this closed beta phase, we have added 230 million new domains to our index. Our average query response has been 700ms which, as a decentralized web index is extraordinary!
The Public ICO and Token Generation Event (TGE) dates are set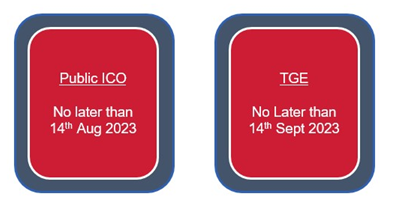 We are excited to announce the dates for our Public ICO (August 14th, 2023) and TGE (September 14th, 2023)! This has been a long time coming and we would like to express gratitude to our community for their patience and perseverance through this process! It is important to note that the dates are "no later than" dates. This means that we could have them earlier, but we WILL have them by those dates THE LATEST.

The road to Public ICO and TGE
The road to the Public ICO is going to be different than expected by our community. We are going to do the ICO in several rounds, which will culminate with the Public ICO and the TGE (the token generation event).
We plan to give the round 1 participants (followed by our existing community members) an opportunity to participate in a private and community round.

In order to be participate in either of these rounds, our round 1 participants and existing community members HAVE TO fill out an application for a Whitelist spot.

The reason we are planning to do these rounds is to express our gratitude and allow our existing supporters and community to buy in at a lower price compared to the Public ICO. The price of Timpi tokens will increase with each round. 
 
IF YOU ARE INTERESTED IN PARTICIPATING IN THE PRIVATE / COMMUNITY ROUNDS, PLEASE APPLY FOR A WHITELIST SPOT HERE